Auction Details
All items were donated and 100% of the proceeds will go to helping adults with developmental disabilities.
Bidding will open at 6:30 pm mountain time on 2/24 and end when the event is over (roughly 8:30 pm mountain time).

Please keep in mind that these items will be hand delivered by a TLP representative, so we are limiting the distance to 50 miles from Denver.

To place a bid, text your name and your bid amount to the number associated with the item (each item has a different number to text). You will get a reply that confirms your bid is either the top bid, or not.
Throughout the event check the google doc (to be shared) to get updates on each item. This is how you will know if you're winning. We will also break from the trivia throughout the night to check in on the auction items.
At the end of the event, the person with the highest bid wins and we will reach out to arrange drop-off.
HANDMADE GIANT DOMINO SET from the TLP WORKSHOP TEXT: 847-208-4557
Valued at $150. Starting bid $100.
28 handmade 5.5 x 11-inch domino tiles. The top tile value is a double 6.
Handmade storage box:  24 inches wide x 10 inches deep
Created by Kathleen Roberts and TLP clients, Cole Ansay and Ben Fieber.
It took three weeks to cut, sand, and paint the sign.
HANDMADE CORNHOLE GAME from the TLP WORKSHOP TEXT: 262-215-8639
Valued at $150. Starting bid $100.
Created by Kathleen Roberts and TLP clients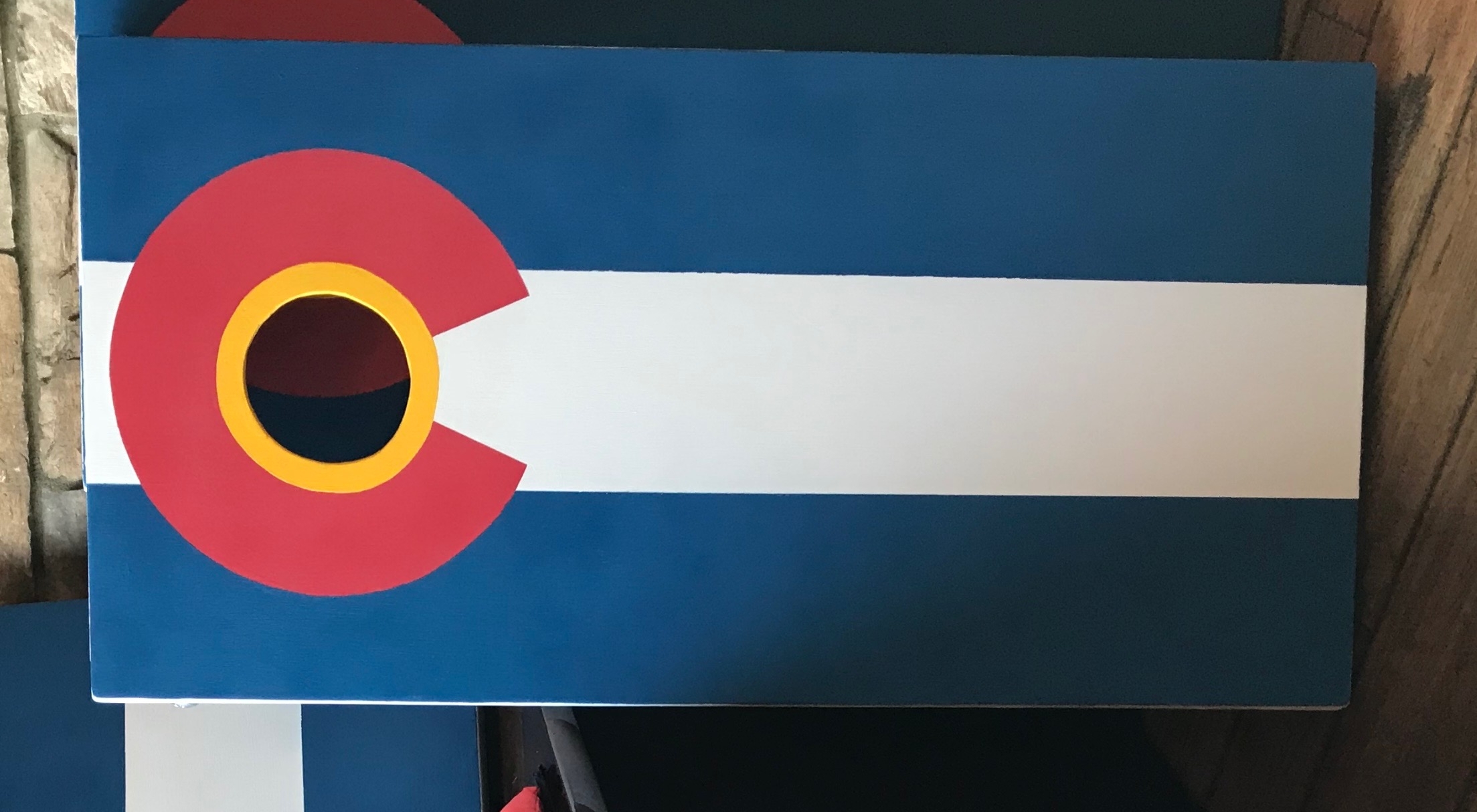 DELUXE PICNIC BASKET​ TEXT: 972-746-9964
Valued at $250. Starting Bid $125

 

Canasta Willow Picnic Basket 16.5″ x 11.3″ x 9.8″

 

Picnic Blanket: Double-Sided, Soft Cotton Canvas Waterproof/Sand proof 118" x 118″

 

4 Stemless Double-insulated Wine Tumbler Champagne Flute

 

2 bottles of LaMarca Prosecco

 

1 bottle of 1928 Prosecco

 

Donated by the Warren Family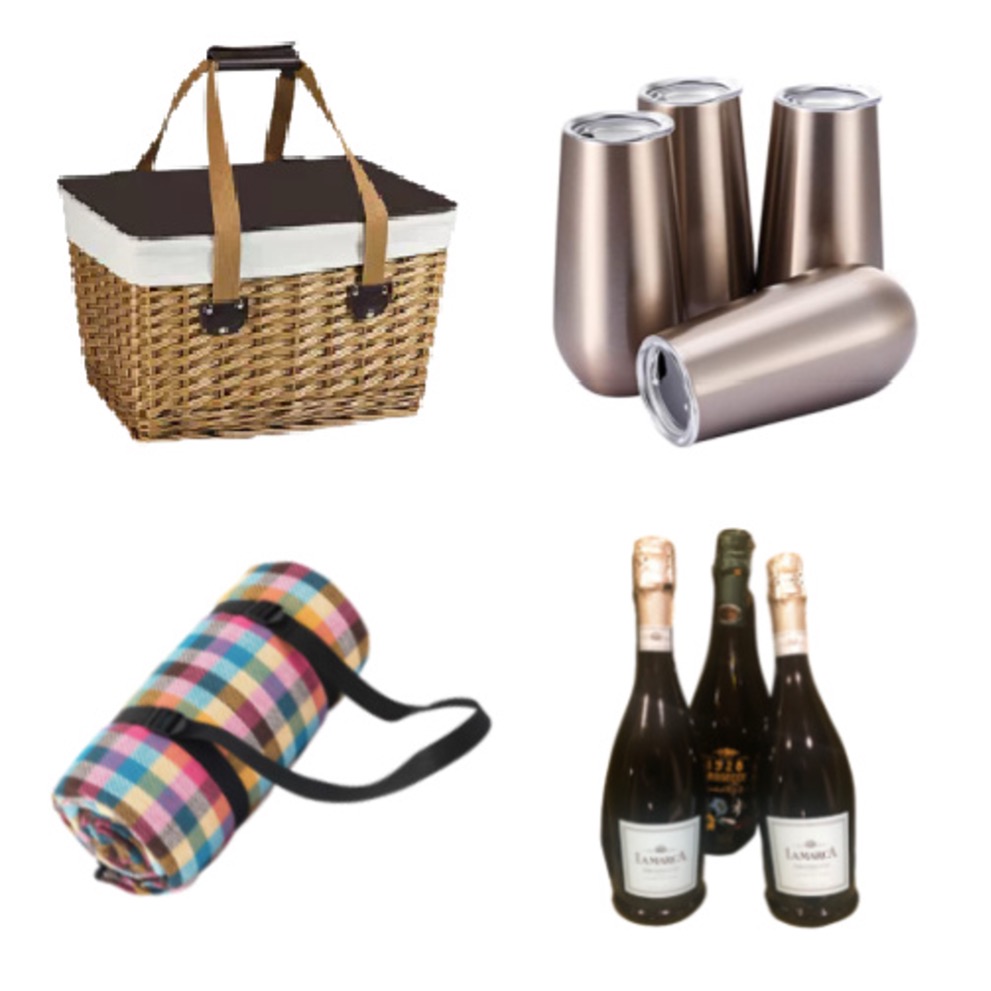 COPPER MOUNTAIN CONDO 4 Days, 3 Nights TEXT 303-834-0621
Copper Mountain Ski Condo – 4 days, 3 nights – True Ski-In/Ski-Out
Valued at $1000 (ski season value). Starting bid $700.
3 bedrooms (4 total beds)
3 bathrooms
Sleeps 8
1190 sq ft
Ski right to the lift
Garage parking
No holidays, booking is subject to availability
No smoking, no pets
Donated by Maria Insalata & Eric Zehnpfennig
More info at: https://www.vrbo.com/2109779?unitId=2674313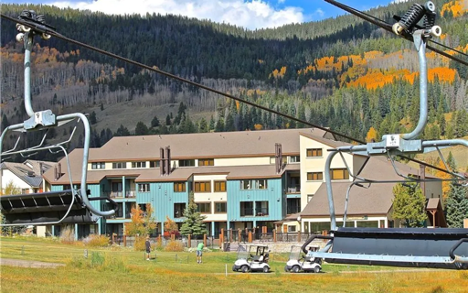 STEAMBOAT CONDO 6 days/5 nights TEXT: 720-335-7080
Valued at $5,000. Starting bid $3000
Steamboat's newest and most luxurious accommodation
3 bedrooms plus den
3 bathrooms
Unique private courtyard, hot tub and fireplace
No holidays, booking is subject to availability
No smoking, no pets
More info at: https://www.simplysteamboat.com/BL6112
Donated by Lucie Lawrence and Stephen Martin
COLORADO SMALL BUSINESS BASKET ​TEXT: 303-883-2156
Valued at $250. Starting bid, $125
1 bottle of Colorado Cream
1 box of assorted chocolate treats from Chocolate Therapist
1 jar of Jalapeno Honey Dills from The Real Dill
3 jars of seasonings from Savory Spices
2 bags of Kaladi coffee and a crafted coffee scoop
1 candle and 2 tubes of body butter from Spinster Sisters
2 bars of soap from Mountain Time Soap Shop
2 bags of Boulder Kettle Chips
Assorted Colorado postcards
Donated by Theresa Richter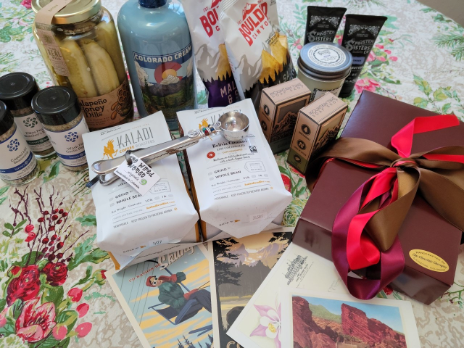 CHARCUTERIE BOARD SET​ TEXT: 303-748-0140
Valued at $150. Starting Bid $75
Mud Pie Charcuterie Board
BEAUTIFUL BOARDS Design & Recipe Book
4 Wine Glasses
Social Bingo Game
Donated by the Ansay Family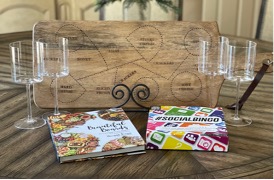 I SCREAM FOR ICE CREAM BASKET​ TEXT: 720-539-4305
Valued at $95. Starting bid $50
$25 gift card to King Soopers (for ice cream)
$25 Dairy Queen to go out for Ice cream
Sugar Cones
Waffle bowls
Heath chips
Mini m&ms
Confetti sprinkles
Chocolate chip morsels
Maraschino cherries
Hershey chocolate syrup
Hersheys caramel syrup
Mixed nut topping
Gummy bears
Ice Cream Scoop
Donated by Laura and Brad Ayres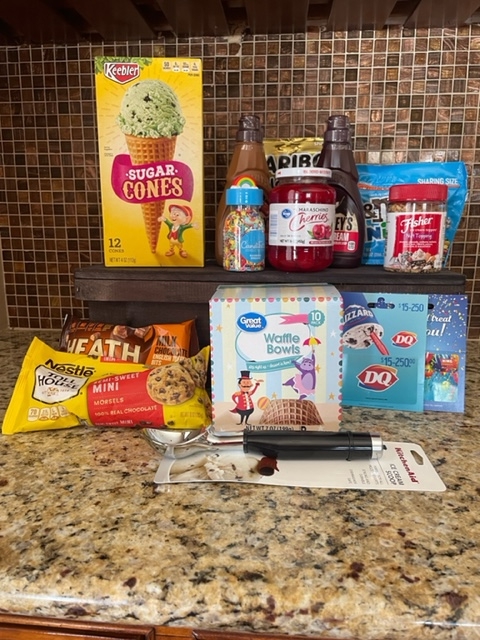 MOSCOW MULE BASKET TEXT: 720-201-9812
Valued at $100. Starting bid $50
Tito's Vodka(handle size)
4 copper Moscow mule mugs
4-pack ginger beer, cutting board, towel
"Cheers" napkins
Straws
Pub mix snacks
Donated by John and Kristi Hermann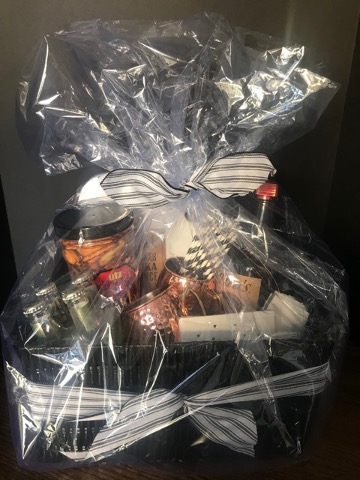 COLORADO HAIR CARE ESSENTIALS TEXT: 630-479-6934
Total Retail Value $234. Starting bid $115
Moroccan Oil 6.8 oz Retail-$66
Moroccan Oil 5.4 oz Dry Shampoo Retail-$26
Moroccan Oil 8.5 oz Hydrating Shampoo Retail-$24
Moroccan Oil 8.5 oz Hydrating Conditioner Retail- $24
Moroccan Oil 8.5 oz Weightless Hydrating Mask Retail- $38
Olaplex number 4, 8.5oz Bond Maintenance Shampoo Retail- $28
Olaplex number 5, 8.5 oz Bond Maintenance Conditioner Retail- $28
Donated by Nicole Covney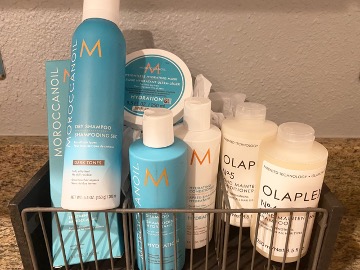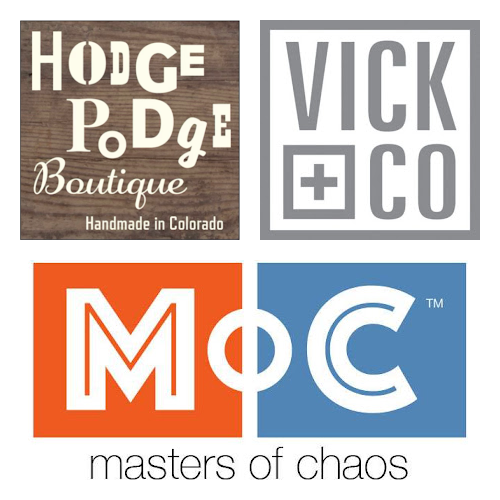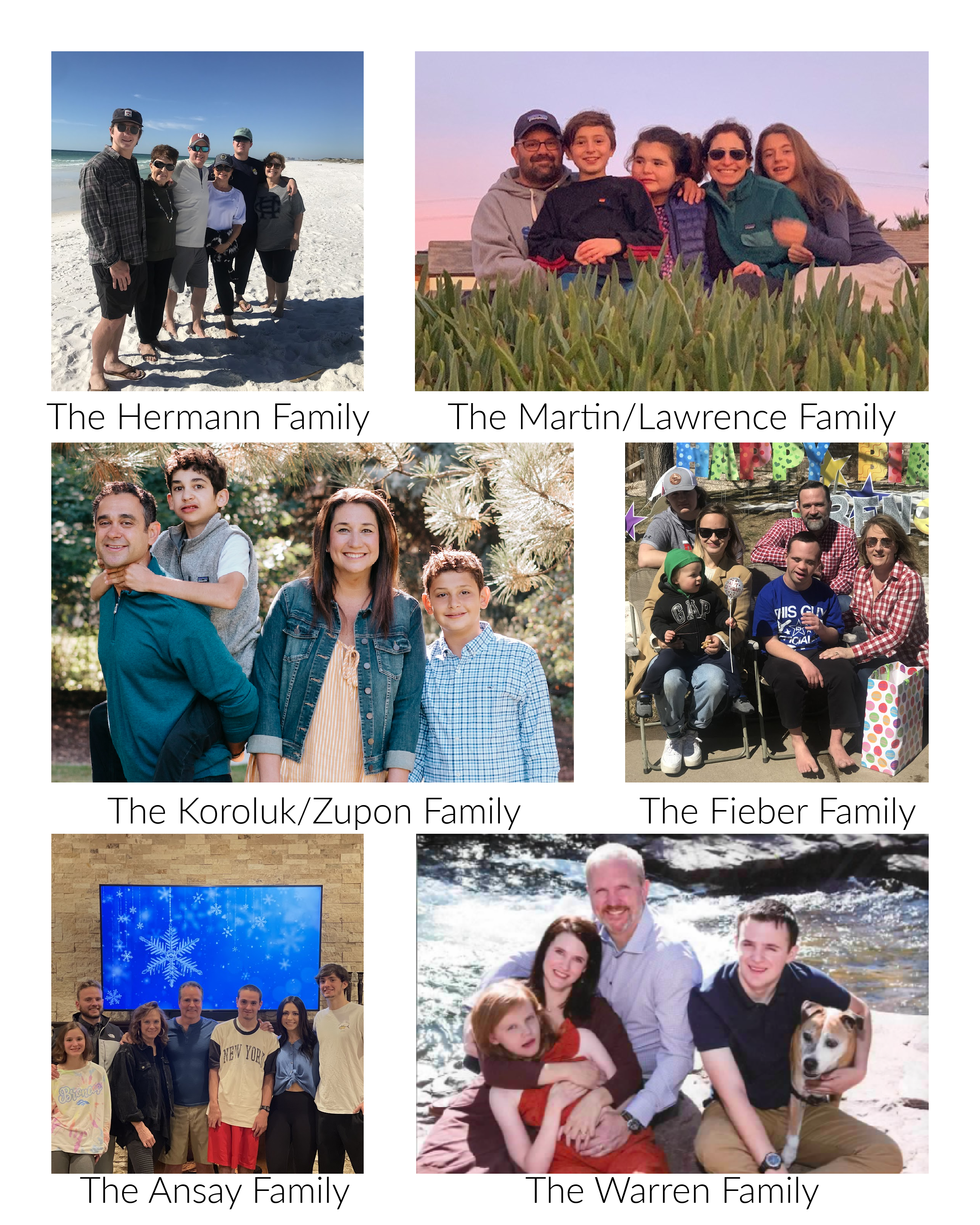 Kathleen Roberts, owner of Hodge Podge Boutique, for her amazing work teaching our clients vocational skills.
Vick and Company, for pro bono website design and maintenance.
Masters of Chaos, for pro bono brand development, logo design, and marketing.
The Ansay family, the Hermann family, the Fieber family, the Koroluk/Zupon family, the Martin/Lawrence family, and the Warren family